In December 2020, HP pushed new firmware to printers used with 902XL ink cartridges. After the firmware upgrade, all compatible consumable chips on the market will not be able to continue to use on the HP printer.
HP has been upgrading the firmware of different series of printers from time to time to limit the use of third-party ink consumables.It is understood that in the current market, the utilization rate of third-party consumables has greatly exceeded that of original consumables.
The impact of the upgrade is that the ink cartridge may can't not be recognized by the printer, and the original ink cartridge cannot be used normally. The printer reports error messages like "remove and reinstall the indicated cartridge"
What printers affected by this firmware upgrade?
Printers that use HP 920XL Ink Cartridge includes:
HP OfficeJet 6950 Series.
HP OfficeJet 6954 Series.
HP OfficeJet 6958 Series.
HP OfficeJet 6960 Series.
HP OfficeJet 6962 Series.
HP OfficeJet 6963 Series.
HP OfficeJet 6968 Series.
HP OfficeJet Pro 6970 Series.
HP OfficeJet Pro 6975 Series.
HP OfficeJet Pro 6978 Series.
What printer models seriously affected by this firmware upgrade?
HP OfficeJet Pro 6978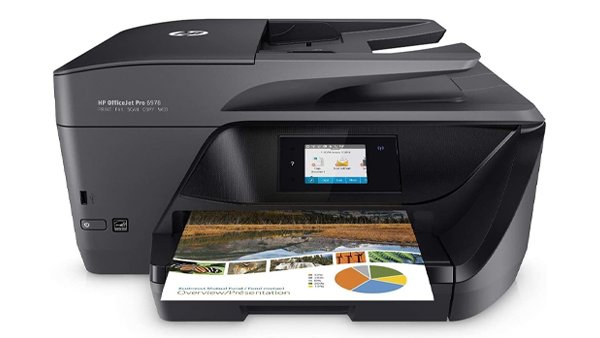 There is no doubt that HP OfficeJet Pro 6978 is one of them. During this firmware upgrade, the v4ink after-sales service team received the most inquiries from HP Officejet Pro 6978 users, proving that there are many users of this printer model are troubled by the upgrade.
Integrating copy, scan, fax, wireless printing, duplex printing and scan, HP Officejet Pro 6978 is more affordable. It can be linked with your smartphone, tablet and notebook to print at any time and costs only $89.89. It can print quickly and save paper. It is an ideal choice for home office or small studio.
In addition, due to the influence of covid-19, more and more people work from home, and HP Officejet Pro 6978 is used by more and more people as well.
HP OfficeJet 6968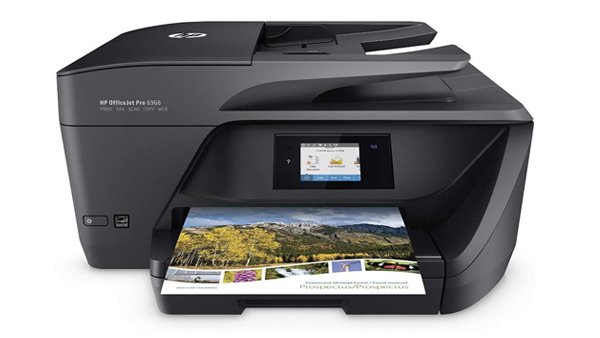 HP Officejet 6968 and its matching HP 902, HP 902XL ink cartridge can provide excellent printing effect. All printing, scanning, faxing are clear. HP Officejet 6968 printer has the function of double-sided printing, which can save a lot of paper.
The remaining capacity of ink can be clearly known on the dashboard of HP Officejet 6968, so you can stock up your printer cartridge in advance
HP OfficeJet 6960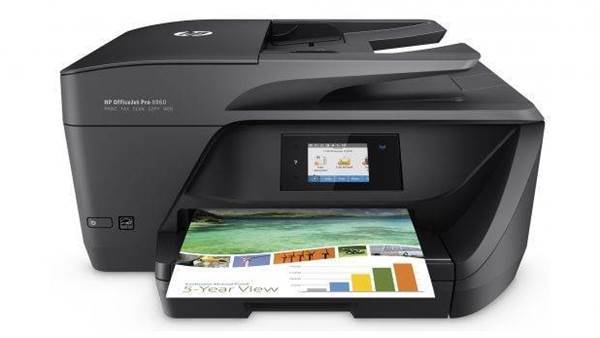 HP OfficeJet 6960 Is a medium-sized color inkjet printer, designed for home and small office. It has reasonable configuration, automatic double-sided (double-sided) printing, scanning, fax and copy functions, as well as wired and wireless network.
HP OfficeJet 6960 supports "standard" or "high-yield" XL replacement ink cartridges, up to 825 pages per 902XL black ink cartridge and 825 pages per 902 XL color ink cartridge at 5% coverage(each set costs $39.99). The average cost per page is only 5 cents. Therefore, for small office printers, the operating cost is quite reasonable, especially in the case of using high volume ink cartridges.
All the printers mentioned above need to use the latest version of HP 902 ink, so as to ensure the normal use of the printer machine
Before purchasing, you must confirm the compatibility of ink cartridge with your printer model, because using incompatible ink cartridge may damage specific components in the printer and shorten the service life.
Article Source: https://www.v4ink.com/What-HP-printers-need-to-use-the-latest-version-of-HP-902XL-ink