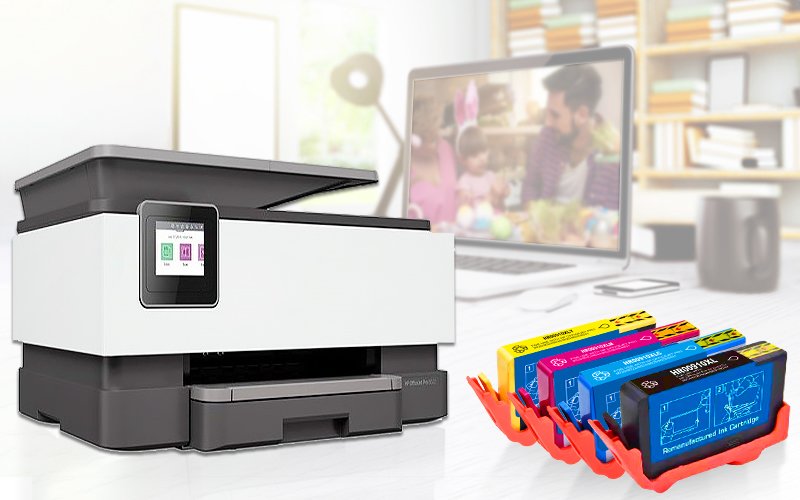 Sometimes, customers are confused by that message "Non-original" presenting on the LCD screen. The following sections will gonna reveal what is down inside the rabbit hole.
---
"Non-original" equals to "Not Good"?
This message demonstrates when the generic ink cartridge of any third parties is installed. HP printer was initially embedded with a monitoring system to trace the data and condition of the machine itself and also its HP branded consumables. "Non-original" does not imply the cartridge will ruin your printer; instead, it's simply a notification to indicate that you are using Non-HP products. NO damage will be caused unless you purchase unqualified compatible ink cartridge. To use the compatible or remanudactured ink cartridge smoothly regardless of any intervention under HP protection mechanism, you can find the guidelines in the following to turn off the concerning management settings.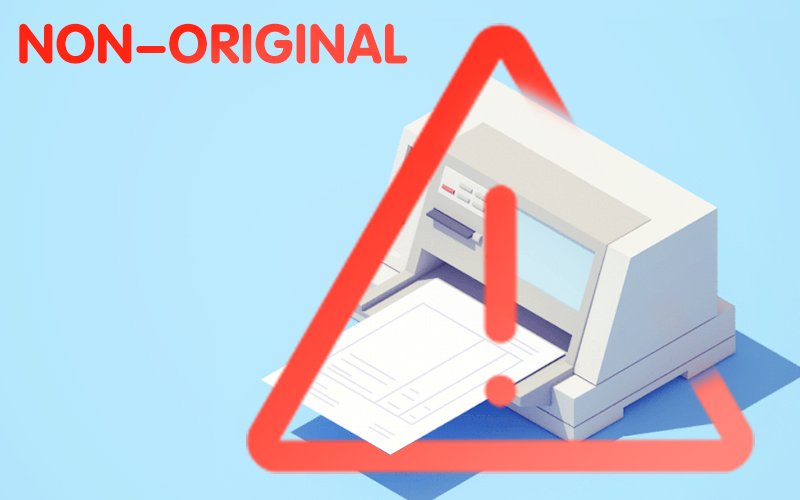 ---
Way to disable "Non-original" notification?
As a regular supplier, v4ink verified the workaround for this scenario. Brainteaser like this can be easily fixed by pressing "OK" or "Continue" within the pop-up window. To avoid any recognition error, please handle the ink cartridge with care when opening the package: 1. DO NOT scratch or touch the chip. 2. Color cartridge should be inserted in the corresponding ink's slot. 3. Take off the YELLOW sealing tape.
---
Can the ink level detected?
Yes, using v4ink remanufactured 910XL ink cartridge won't affect the display of the ink volume. Users can check the capacity anytime.
---
Jumpstart to disable the firmware upgrade
When it comes to setting alteration, it's not asking the user to reset the printer to the default factory setting. Just take a few minute to turn off the auto update as the picture indicated, and then you can use the remanufactured ink cartridge freely.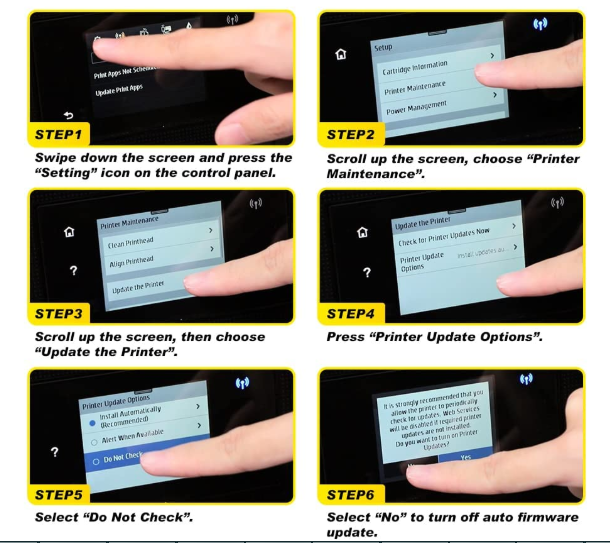 Article source: https://www.v4ink.com/How-to-bypass-Non-original-reminder-when-using-910XL-ink