Important inspections are necessary before installing into printer, please follow below steps to verify the function of HP cf500a compatible toner cartridge.
Unpack the cf500a compatible toner cartridge from plastic bag.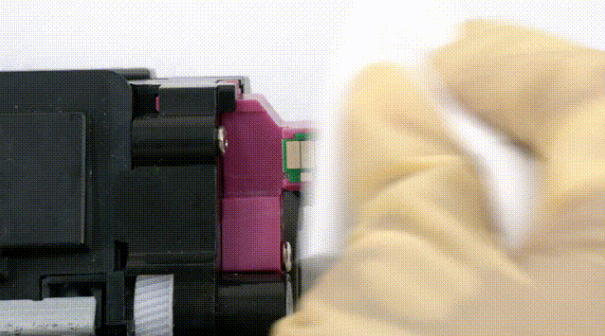 Find the chip slot and confirm is installed correctly as shown.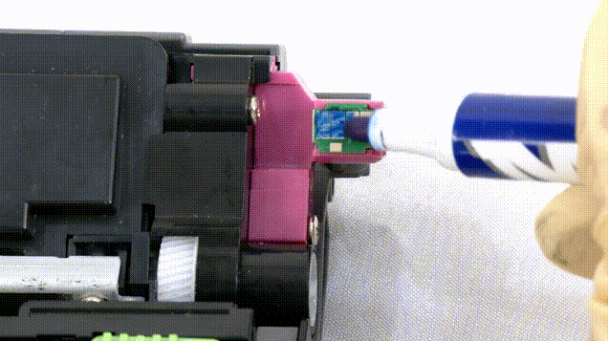 If the chip is loose, push it to the end of slot as arrow shown, ensure there is no space left.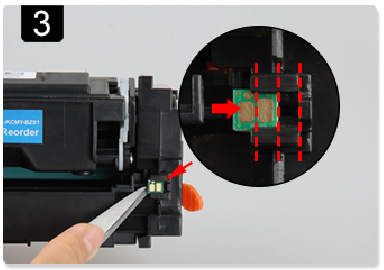 Remove the organge plastic pieces from cf500a toner cartridge.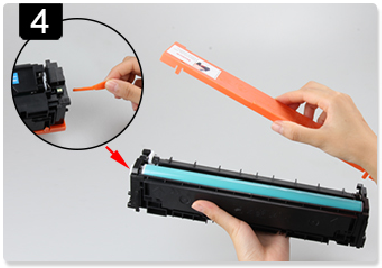 5、  Stick the sealing tape to the bottom side of cf500a toner.
Warning: DO NOT remove the sealing tape at this stage!

6、  Install the cf500a toner cartridge into machine, close the front cover of the machine.

*If the printer reads the cf500a toner cartridge rapidly, now remove the sealing tape and reinstall in machine.

*If the machine does not read the cf500a toner cartridge and display error, please provide the printer model and batch number of cf500a toner cartridge to us, we will instruct return and replacement.
Article source: https://www.v4ink.com/HP-CF500A-Compation-Toner-Cartridge-Installation-Instructions