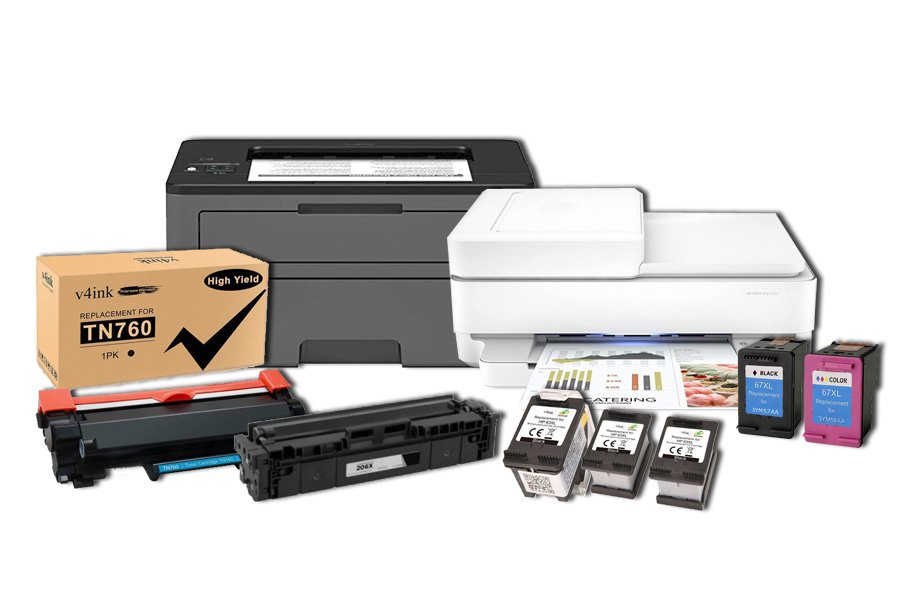 To learn how to save money on printing, you must not miss this article! Before introducing the four best printers with unbeatable price, you must also understand these entry-level money saving tips.
How to save on printer?
At first, you should select a suitable printer. The best is not equal to the most suitable. If you usually print more black-and-white documents, you don't need to buy a color printer. If you need to use multiple functions in your daily office, the All-in-One printer will be more suitable for you. Starting from your own reality, you can save more money.
In addition, selecting a printer according to your printing volume can effectively avoid waste. For those with less daily printing volume, you can choose a laser printer, differ from inkjet printer, if it is not used for a period of time, the nozzle will be blocked, even if it is not used, You also need to clean the printer nozzle frequently (cleaning the nozzle will consume more ink). Once it is blocked, you may also need to bear the cost of maintenance.
How to save on printer cartridges?
As we all know, the cost of using a printer is not only the printer itself, but also the printer cartridge, which is even much more than the cost of a printer. Do not worry, 3 tips helps you save more on printer cartridges.
1. Select high yield printer cartridges
High yield printer cartridge also have low cost per page, that means the more you print, the more you will save.
For example, Brother TN 730 standard yield toner cartridge can only print 1200 pages at a price of $34.99, while Brother TN 760 high yield toner cartridge can print 3000 pages at a price of $72.00. The price per page of Brother TN 730 is 2.9 cents, while Brother TN 760 is 2.4 cents.
If you print a large amount, choosing a high-yield toner cartridge / ink cartridge can provide you with greater economic benefits.
2. Consider compatible printer cartridges
Yes, the original product may make you more secure because it is sold by the original manufacturer. But the price of original products is so expensive that the price of an ink cartridge is even higher than that of a printer. The compatible ink cartridge only needs a small part of the price of the original product to obtain the same quality printing effect. Therefore, we will not hesitate to choose the latter.
In addition, choosing a good compatible brand (like, v4ink), which can not only save you more costs, but also enable you to get the same after-sales guarantee as the original products.
3. Select recyclable products
Although the initial investment cost of inkjet printer is cheaper than that of laser printer, you will find that its cost will be very high in the use the ink cartridges and the later maintenance. How to save cost on ink cartridges? Choosing an individual color ink cartridge is more cost-effective than a tri-color ink cartridge. As long as one color of the tri-color ink cartridges is used up, the whole ink cartridge should be replace.
If you must buy tri-color ink cartridges, you can also choose products that can be recycled. For example, the v4ink InkSacs ink cartridge launched by v4ink which print head can be reused with the new ink cartridge up to 3 times, and its price is much cheaper than the original price. It can not only save you more money, but also be more environmental friendly.
Today, v4ink will recommend four cost-effective printers which with affordable printer cartridge for you to save more money and get the best printing effect. Let's jump in!
---
The most cost-effective black-and-white printer
Brother HL-L2370DW Wireless Monochrome Laser Printer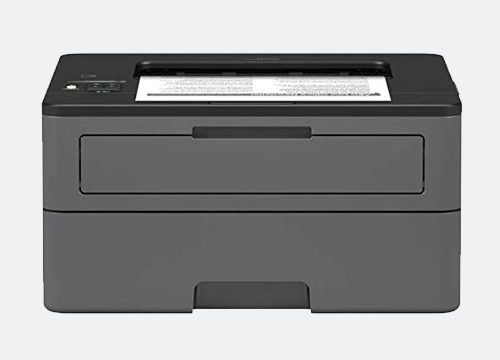 The black-and-white printer allows you to obtain high-quality text at an affordable price. Brother HL-L2370DW is suitable for small offices, schools and families. This printer only needs a price of less than $200 to obtain high-quality printing results. The printing speed of up to 36 ppm allows you to quickly complete the printing of various documents. The built-in WiFi (802.11b / g / N) function allows you to send print requests from almost anywhere. Automatic two-sided printing saves paper and money. The 250 sheet tray can accommodate large print jobs without refilling.
This printer is suitable for two toner cartridges with different capacities: Brother toner TN 730 standard yield (printing 1200 pages) and Brother toner TN 760 high yield (printing 3000 pages). In addition, it also needs to be used together with DR 730 drum unit. Usually, a drum unit needs to be replaced after replacing 3-4 toner cartridges. This printer and cartridges are affordable and is the first choice for many home and home office.
---
The most cost-effective color printer
HP Color LaserJet Pro M255dw Wireless Laser Printer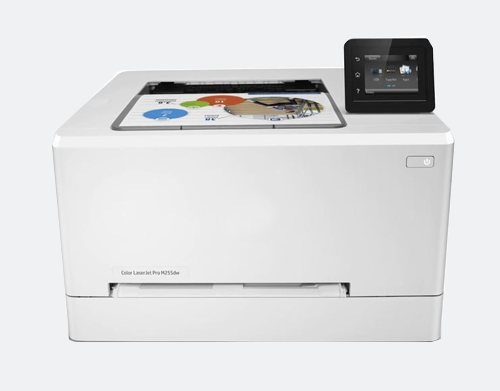 If you are looking for a compact color laser printer within $300, you must not miss it! LaserJet Pro m15w is as small and cheap as inkjet printer, but it has all advantages of laser printer, which is speed, economy and consistency. Prints up to 22 pages per minute. The only disadvantage is that it has no other functions except printing. Nevertheless, it is still the most cost-effective printer among color laser printers
Four cartridges are required for this machine, available in both a standard and high yield size. The HP 206X high yield black cartridge prints 3,150 pages and the cyan, magenta and yellow cartridges print 2,450 pages.
You can save more by using v4ink compatible toner cartridges: v4ink sells compatible versions of the HP 206X toner cartridges for just $39.99 a piece or pick up a four pack for $119.99.
---
The most cost-effective inkjet printer
Hp officejet 3830 All-in-One Wireless Printer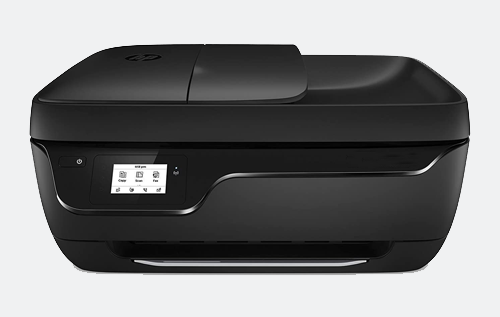 If you want a great photo printer, an inkjet printer must be your best choice. If you also need it to be a cost-effective inkjet printer? Then you must not miss the Hp officejet 3830 All-in-One Wireless Printer.
The main functions of this HP color inkjet photo printer is copy, scan, fax, wireless printing, the HP Smart app allows you to easily set up your printer, scan from your smartphone, order toner, and print from the cloud. Stay mobile and get save time. Get more done from your home, and on the go, with the easiest way to print from your smartphone or tablet.
Unfortunately, it does not have the function of double-sided printing, and the printing speed is very slow, so you may need to wait a long time. If it is not a busy office environment, it is enough to deal with. In particular, it has obvious price advantages.
HP 63XL Black ink cartridge and HP 63XL tri-color ink cartridge are required for this machine. V4ink also provide you with an eco-friendly choice for the printer cartridge, which is v4ink InkSacs 63XL combo pack. The print head of the v4ink InkSacs can be reused with the new ink cartridge replacement up to three time. You can saving more by using v4ink InkSacs.
---
The most cost-effective multifunction printer
HP Envy Pro 6452 Wireless All-in-One Color Inkjet Printer
HP envy Pro 6452 all in one inkjet printer ($109.99) is an entry-level multi-functional inkjet printer for home and micro office, with functions such as printing, scanning, copying and faxing. This small envy is cheap and low operating cost. It can be used with standard yield HP 67 or high-yield 67xl black ink cartridge and tri-color ink cartridge. It is small but powerful and very suitable for home office, family room and dormitory.
Article Source: https://www.v4ink.com/Top-Four-Best-Printer-with-Affordable-Price