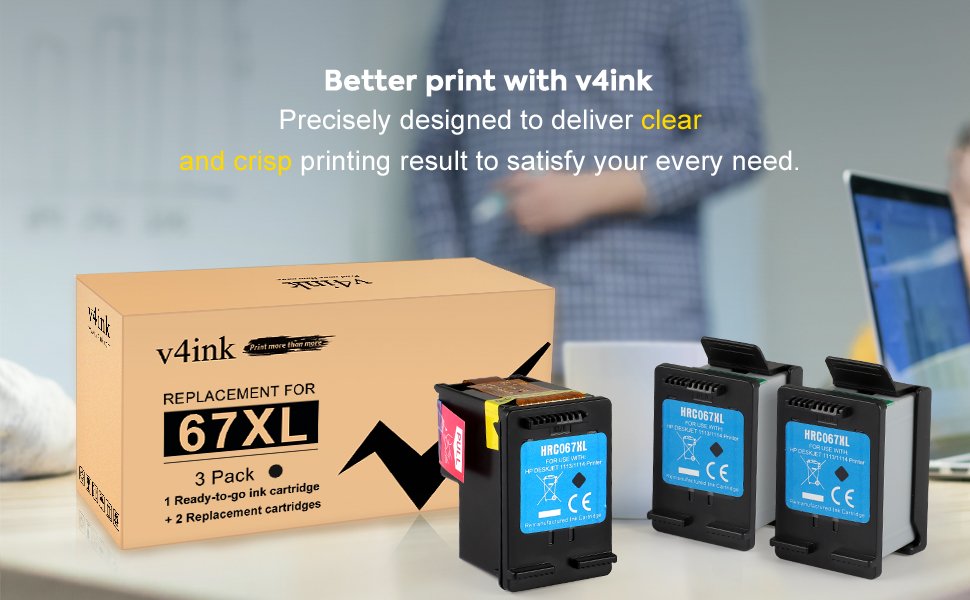 Since original ink cartridges are expensive, people will shop for the substitutes to save money. During the selection process, you will undoubtedly notice that some ink cartridges are remanufactured. Do you know what are they and are they worth to buy? You will get the answer from this guide.
What are remanufactured ink cartridges?
To briefly explain, remanufactured ink cartridges are products of recycling and refilling original ink cartridges. When the used OEM cartridges are recycled, these empty cartridges will be sent to the remanufacturer for profession disassembly, thorough cleaning, and quality inspection to confirm whether they have worn parts for replacement, and then filled with new ink for a series of tests.
Using original empty ink cartridges does not need to spend a lot of cost for production, not only save money for manufacturers and consumers, recycling ink cartridges can also protect the environment.
Do remanufactured cartridges damage printers?
As we all know, because remanufactured cartridges use OEM shells and most original parts, they have a similar structure to original cartridges and can be successfully installed into compatible printers just like original cartridges. However, due to the difference in refiling ink, the brand of ink cartridges you buy determines the performance of the cartridges.
The v4ink brand will not let you down. v4ink's remanufactured ink cartridges strive for perfection in every step of the remanufacturing process—thoroughly clean each recycled OEM ink cartridge to ensure no residual ink, check the internal structure of each ink cartridge, replace matching damaged parts, and fill it with the same standard ink as the original one. All v4ink remanufactured ink cartridges have undergone multiple rigorous inspection and tests during the production process. V4ink remanufactured ink cartridges can not only be perfectly installed in the printer, but also allow you to get the same high-quality printout copy as the original one.
What are the page yields of remanufactured ink cartridges?
Under the production of a reliable brand, remanufactured cartridges will be refilled with a standard amount of ink, and get the same or even more pages as original ink cartridges. The exact page yield depends on the model of ink cartridge, take 67xl ink cartridge as an example.
If purchase v4ink remanufactured InkSacs HP 67XL remanufactured ink cartridges 3 piece combo pack, you will get a complete ink cartridge (1 OEM print head + 1 Replacement ink cartridge), and 2 separate replacement ink cartridges. Since the OEM print head can be used three times, the black combo pack can print 720 pages, and the tri-color one can print up to 900 pages.
| | | |
| --- | --- | --- |
| 67xl Black | OEM cartridge | v4ink remanufactured cartridge |
| Page yield of per cartridge | 240 pages | 240 pages |
| | | |
| --- | --- | --- |
| 67xl Tri-color | OEM cartridge | v4ink remanufactured cartridge |
| Page yield of per cartridge | 200 pages | 300 pages |
How to install 67xl remanufactured cartridge
The following video will show you how to install your first v4ink Inksacs HP 67XL Remanufactured Ink Cartridge into your printer.
How to replace 67xl remanufactured cartridge
Since the print head can be used three times, please don't throw it away after using the first cartridge. Here is the instruction to help you replace 67xl cartridge for the second and third time.
Article Source: https://www.v4ink.com/Should-we-buy-remanufactured-ink-cartridges