Due to the restriction of OEM manufacturers, most of the new compatible toner cartridges for 414A or 414X currently on the market come along without chips. If you ever bought these DIY products, you may find it's not a straightforward product. Additional preparation is required before use. This may not be suitable for a busy and high-volume office as there are 4 packs of toner cartridges and you will need to replace the chips one by one.
However, if you're still struggling with how to replace the chip, or are hesitant to buy expensive OEM toner cartridges, now there's no need for that. v4ink has released a new version recently – HP 414X new compatible toner cartridge with chip. These cartridges can help you save time, but at a lower cost.
Why choose v4ink 414x new compatible toner cartridge with chip?
These newly released items are equipped with newly developed chips. Users do not need to spend extra time and effort to understand and replace the chip. They can be used right out of the box without additional chip replacement.
They're only at 30% of the cost of OEM cartridges. With the same print performance and page yield, it will save you up to 70% by choosing v4ink 414x new compatible toner cartridge.
v4ink has reliable technical support and an after-sales guarantee, providing the extended warranty. Any issue during the warranty coverage, you can contact our team to get a replacement or refund.
How to install the 414x chips including cartridges?
When your printer pops out a message to remind one of the toner cartridges is low, open the printer cover and take out the empty cartridge.
Take out the corresponding color cartridge from your new cartridge pack, then remove its protective cover.
Make sure your printer is powered on and install the new cartridge into the corresponding slot.
Wait for 1-2 minutes until the printer prompts a message "The indicated cartridges are not HP cartridges." Please don't worry, it's a way of HP to protect its own supply chain. You could press "OK" and continue to print as normal.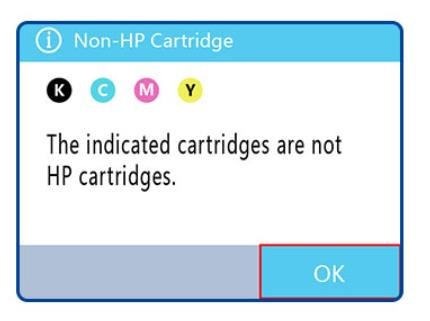 Something needs to know before beginning.
Don't touch the chip: Please don't touch the chip of the new v4ink cartridge during operation. Or it may result in the printer could not recognize the cartridge.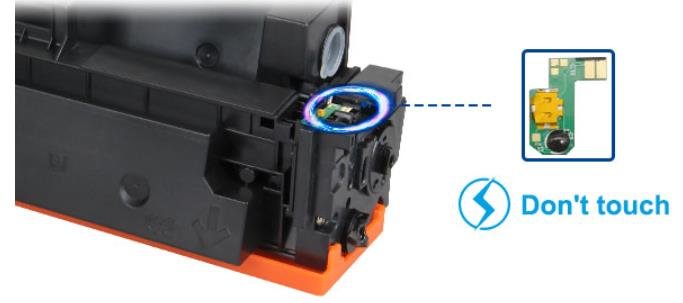 Error Message: If the printer pops out "Event Code: 10.00.00" after installing the new cartridge, try to open and close the front cover. The message will disappear automatically.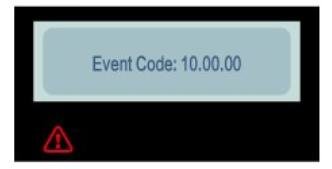 Disable Auto-Update Features: Sometimes OEM manufacturers may update the system of the printer to block the 3rd party cartridge. In order not to affect your normal use, you can refer to the following steps to disable the "Auto Update" function.
How to disable Cartridge Policy Feature?
Navigate to Setup menus
Open the following menus:
System Setup
Supply Settings
Cartridge Policy
Touch "Off" to disable the feature.
How to disable LaserJet Auto-Update Feature?
Navigate to Setup menus
Open the following menus:
Service
LaserJet Update
Manage Update
Check Automatically
Touch "Off" to disable the feature.
Go back to "Manage Update" menu
Click "Allow Updates"
choose "No"
Article Source: https://www.v4ink.com/New-Release-HP-414X-New-Compatible-Toner-Cartridge-With-Chip