Want to set up and print on a small assembly line, but be worry about the high cost of large printing machine?
Want to print on different materials at any time, but the current desktop printers can not satisfy the requirements?
I think v4ink BENTSAI Portable Handheld Mobile Inkjet Printer will be perfect for you.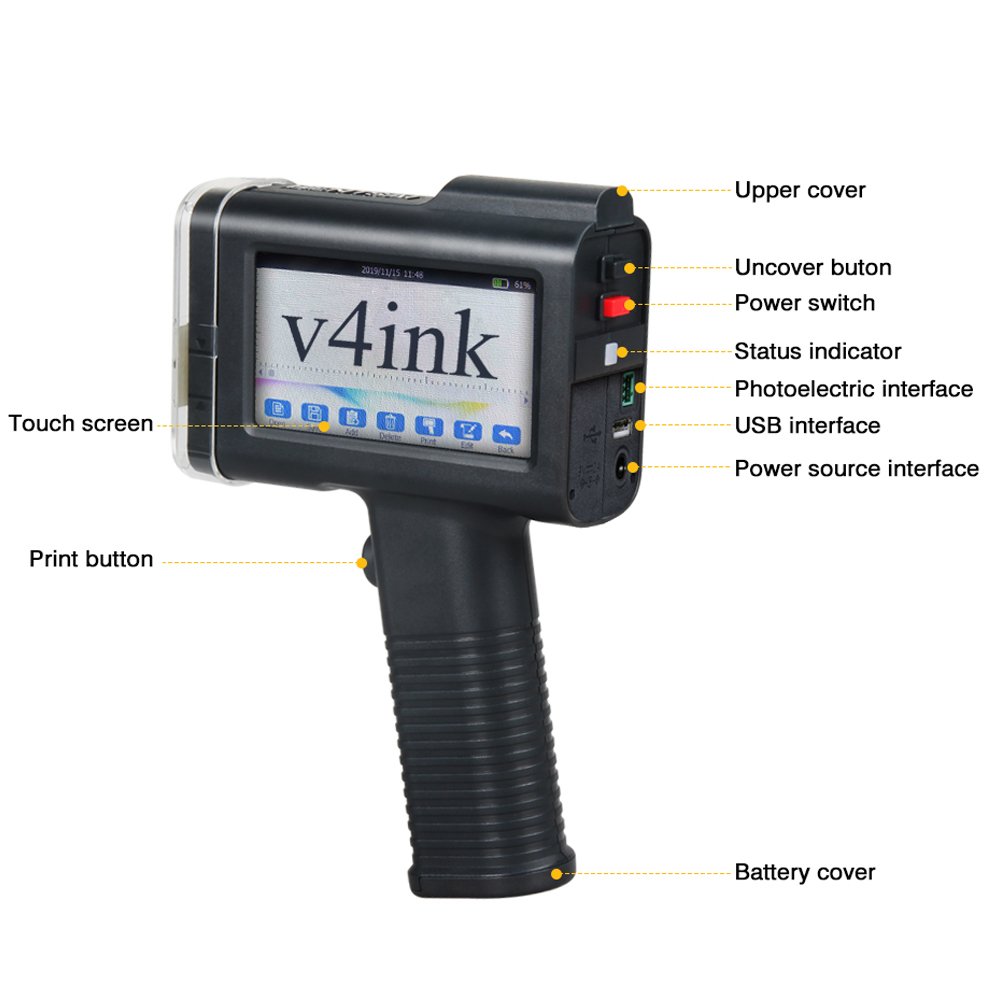 v4ink BENTSAI Handheld Mobile Inkjet Printer (BT-HH6105) can meet a variety demand of small business printing work and DIY work, include functions of text, numbers, symbols, QR-codes, barcodes, pictures, time, expire date, DIY logos, tags, and any kind of printing work is available to be printed out. With fast drying and water-resistant ink, the handheld printer can print colorful and smooth text and the print is very clear and strong adhesion.In addition, it can print on most materials.
(PS: There are three models(BT-HH6105B1 / BT-HH6105B2 / BT-HH6105B3) of this Handheld Mobile Inkjet printer, and their functions are somewhat different.)
The characteristics and advantages of theare obvious:
【Portable and Intelligent】
As its appearance, it is an ergonomic design. With 4.3″ HD color LCD touch screen which displays image clearly and is touch-sensitive, and merely weight 450g, the handheld Inkjet printer is very comfortable and portable to hold and print. As its intelligent,it can work in many situations. Combined with the support stand and conveyor belt, it can be used in an assembly line. And with unique hardware protection scheme, v4ink BENTSAI Handheld Mobile Inkjet Printer can install the ink cartridge when it is turned on. It is no need to worry about damaging the nozzle.
【Professional and Practical】
Support 1 to 5 Lines of Printing; The maximum of font height is 12.7mm, and minimum is 2.5mm; The maximum of single printing length is 406mm. The Highest Resolution of the Printed Picture is 4800px *150px. Support PNG, JPEG, BMP Picture Format; Print above 100000 characters per cartridge on smallest size. Two adjustable print precision–300dpi and 600dpi can be choose; The maximum speed of jet printing reach 60m / min(under 300dpi).Available in 17 languages ( Chinese, English, Japanese, Korean, German, Spanish, Russian, Arabic, French, Italian,Portuguese and so on). Based on all of this professional features, This handheld Mobile inject printer is able to meet most of your based printing requirements.
【Print on Diverse Materials】
v4ink BENTSAI Portable Handheld Mobile Inkjet Printer (BT-HH6105) can be printed on varies of porous or semi-porous surfaces, include wood, cloth, paper, fabric, carton, box, envelope, paper bag, plasterboard, fiberboard and so on.

The printer supports a variety of colors of ink, including black, white, red, yellow, blue, green and transparent, which can meet your different needs; and the ink is real fast drying and waterproof, as a result, you don't have to worry about the printing will be easily wiped off.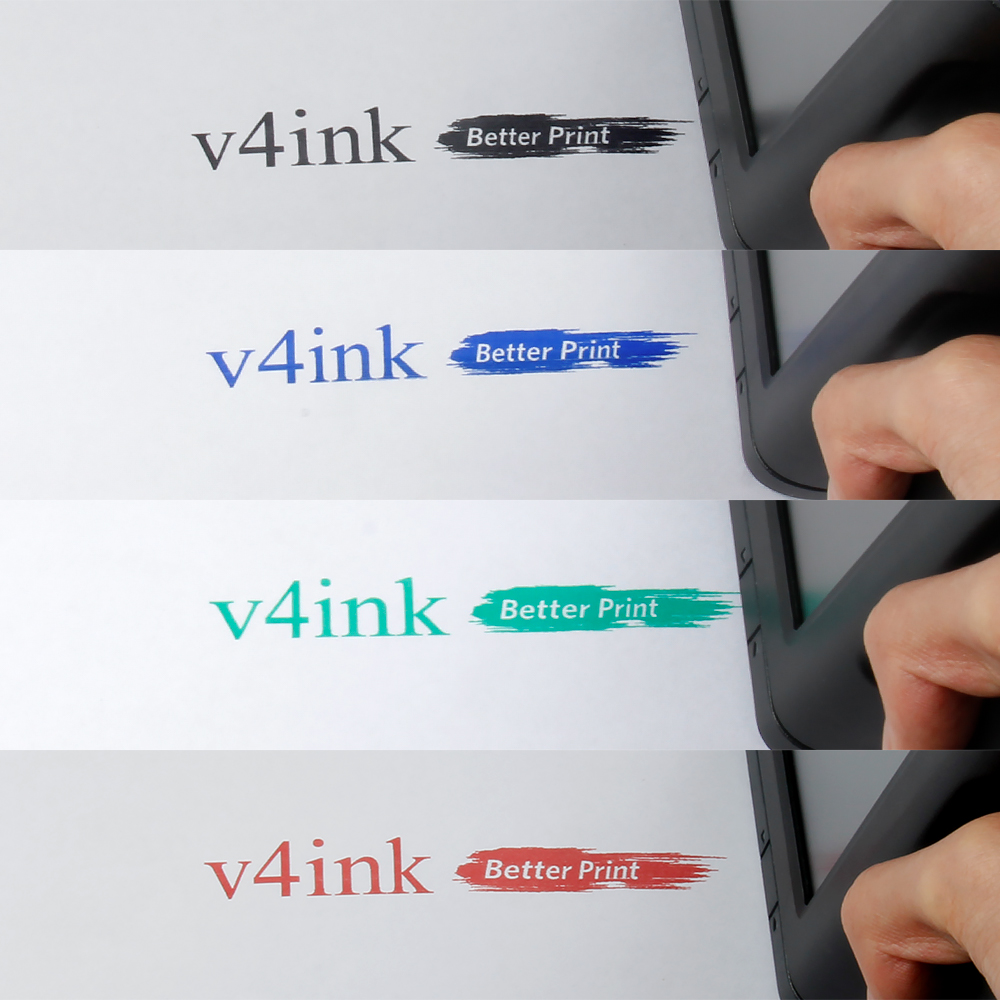 v4ink BENTSAI Portable Handheld Mobile Inkjet Printer is practical and convenient. It can be applied in a variety of jet printing (including but not limited to package printing, marking,designing). More wonderful function, waiting for you to discover.
Article source:https://www.v4ink.com/New-product-v4ink-BENTSAI-Portable-Handheld-Mobile-Inkjet-Printer