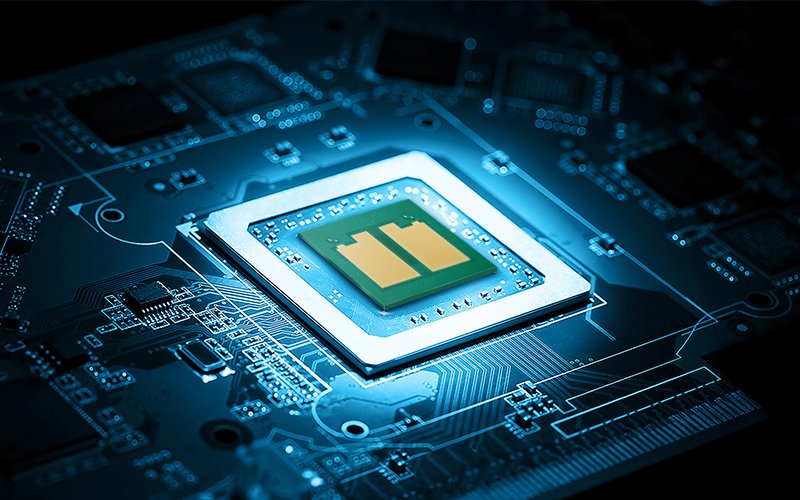 Per tested, OEM chip is reusable and applicable for 3 new v4ink No-chip toner cartridges. No-chip toner such as CF258A and CF258X reutilize the OEM chip to complete the entire installation procedure.
---
Chip does have its life span. It cannot be extended once you see the printout becomes blurred. So don't overuse the chip in case of any underperforming printout. Want to keep using our No-chip toner? Don't worry, remaining the chip after using the OEM toner cartridge is feasible to start next round.
Beware of handling chip as the smart chip is physically tiny. 3 tips below will enable a fast and proper installation.
Tip 1: DO NOT scratch or damage the chip.
Tip 2: Insert the OEM chip into our v4ink no-chip toner in a correct direction. (An illustrative picture is pasted near the chip's slot)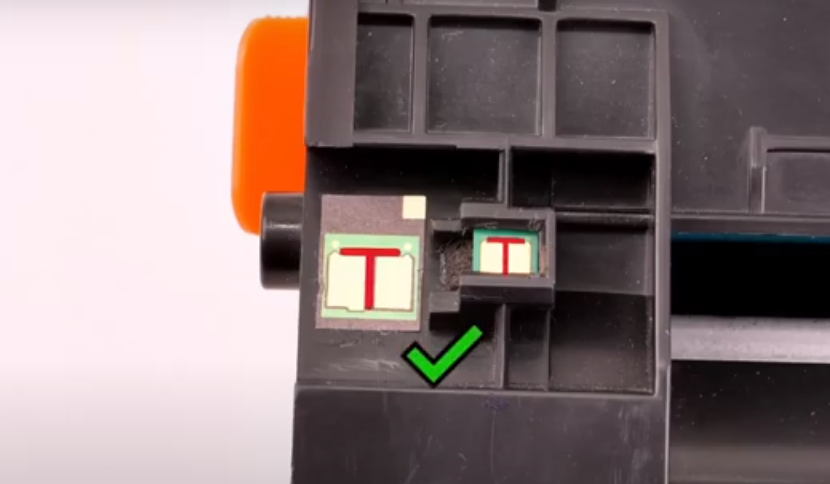 Tip 3: Keep the chip dust-free. Use a dry cloth to clean the chip if dust adheres.
It's worth mentioning that customer can remove the chip from our CF258X remanufactured toner for intended use with our v4ink No-chip CF258A or No-chip CF258X toner. Also chip is reusable for 3 new v4ink No-chip toner cartridges.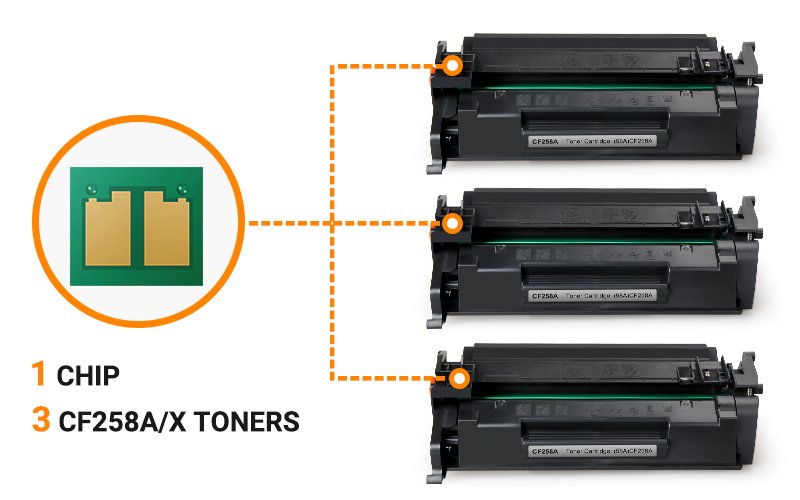 ---
No wonder that using v4ink with-chip CF258A compatible toner is the best way to skip the chip-transferring procedure. It has the same starter-friendly installation mode as the original. Sometimes, the printer will notify you of the "NON-HP" and "Firmware update" message. If you want to go on using compatible toner in a hassle-free way, switching off the related setup not only does no harm to your printers, but it renders the printing job goes smoothly without interceptive warning.
See the instruction below to disable the "Cartridge Policy" and "Update option" function respectively.
To shut off "Cartridge Policy":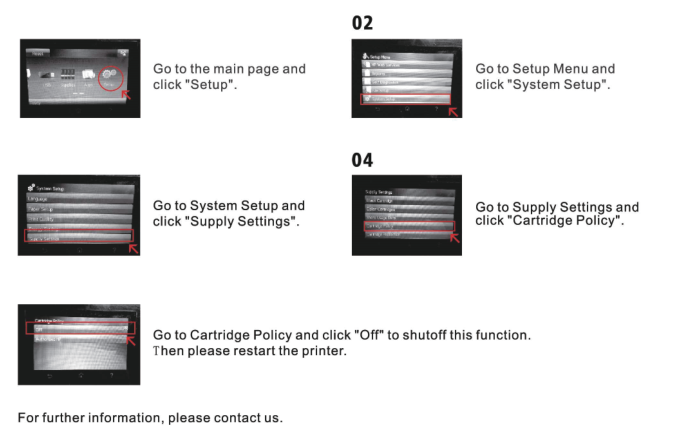 To disable the "Update Option":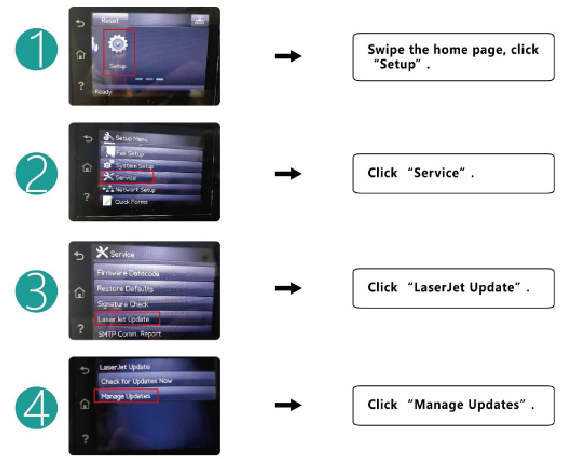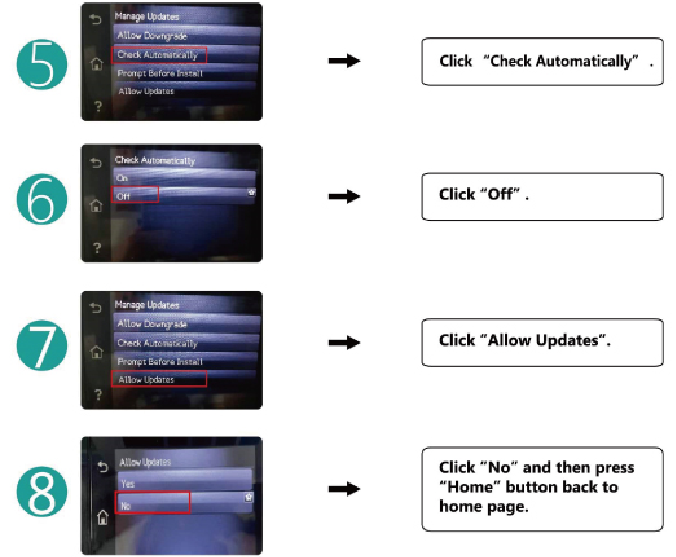 Kind reminder: Presently, regarding the pre-set serial number, customer can only use 2 new CF258A or CF258X compatible toners on the same printer. If using the third one, the printer won't recognize it by demonstrating an error message. Once the 2 compatible with-chip toners are used up, customer can choose to use remanufactured or original toner cartridge.
Article source: https://www.v4ink.com/Is-the-OEM-chip-reusable