What is remanufactured ink cartridge?
Remanufactured ink cartridge is an empty original ink cartridges that recycled by the third-party manufacturer. They usually use the original manufacturer's cartridge shells, then thoroughly cleaned, filled with third-party materials, rigorously tested and at last sold at discounted prices.
Benefits of buying remanufactured ink
1. They are cost-effective
Remanufactured cartridges are typically 30% to 60% cheaper than the OEM cartridges. However, it depends on the supplier you choose.
Printer manufacturers usually warn you not to use third-party products on their machines. This is done to urge consumers buy their cartridges.
Because remanufactured ink cartridges are cheap, consumers usually prefer them to OEMs. Because you can get the same output, similar quality, but lower cost per page.
2. Excellent printing quality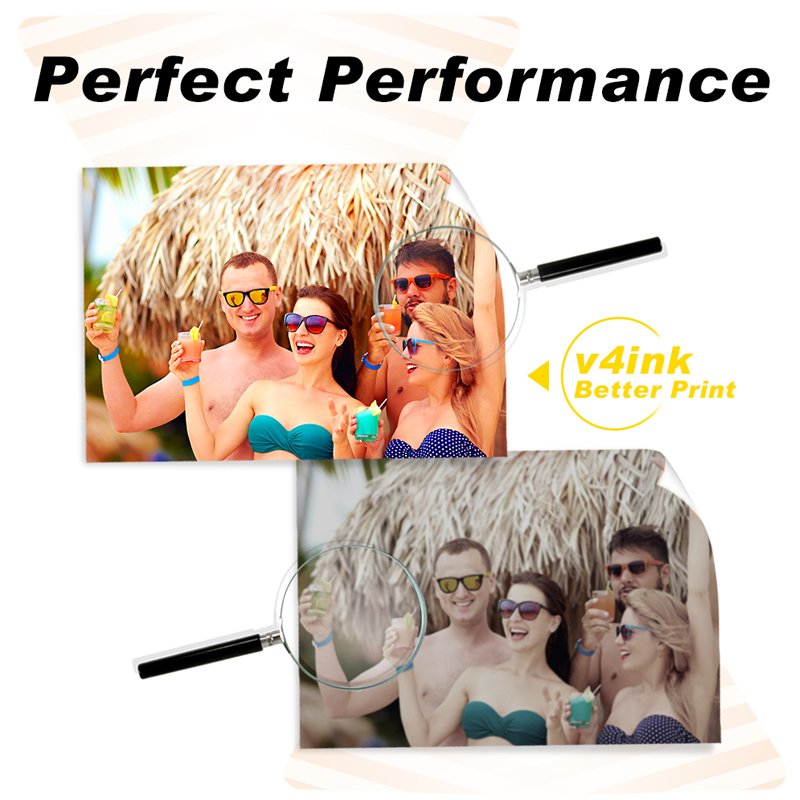 In terms of printing quality, remanufactured ink cartridge provides similar results, some people may argue that quality is even better. During remanufacturing, they refill the ink made by the third-party supplier. Worn internal parts are also replaced with new ones. The quality of the ink used is similar to that of the OEM's. Depending on the supplier, the print quality is slightly different. You can still achieve excellent results in color and clarity.
3. Easy to buy
They are easy to buy. Many manufacturers produce remanufactured ink cartridges. There are a lot of remanufactured ink cartridges on stores and websites, so you can easily find them.
V4ink is one of the largest online retail of compatible toner cartridges and ink in USA, which sells its products and services in more than 50 countries as well. But it's up to you to choose the brand. With over 200 models and 800 SKUs of compatible toner cartridges and ink, V4INK share the ownership of very first release. You can start to try different brands and find the one that suits you best.
4. Long term environmental benefits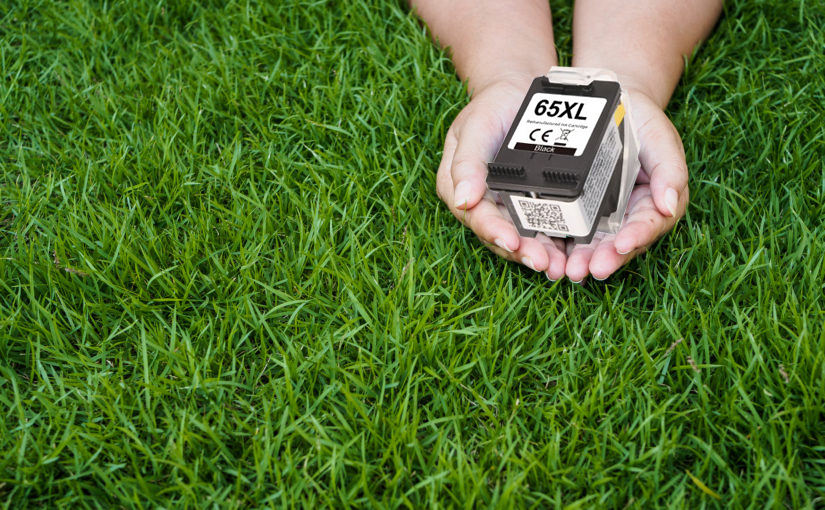 The remanufacturing process involves recycling empty OEM ink cartridges. Without it, empty cartridges would be thrown into landfills. Using remanufactured cartridge effectively limits the production of new ink cartridges, thereby reducing the amount of carbon dioxide emissions into the atmosphere.
Reusing cartridge shell can protect the environment and effectively reduce the carbon footprint. Make it a step towards a greener earth. v4ink Inksacs (HP 65XL combo pack) series products launched by v4ink in recent years have made an important contribution to ink cartridge recycling and environmental protection. It has designed an ink cartridge with separate print head and ink cartridge. When the ink in the ink cartridge runs out, just remove the empty ink cartridge from the print head and put the new one into the print head to continue to use. A print head can be reused up to 3 times, greatly improving the utilization rate of ink cartridge.
What should we pay attention to before buying remanufactured ink cartridge?
Brand
As these are remanufactured products, each brand has its own remanufacturing standards. V4ink remanufactured ink cartridge go through a rigorous cleaning, refilling and testing process, besides, v4ink having 100% satisfaction terms and warranty policy, to ensure that you buy these products without any worries.
Page Yield
Depending on the compatibility of your printer, you may need a cartridge that can provide more printing pages. In general, remanufactured ink cartridge page output will be basically the same as the OEM, or even more than the OEM. Each cartridge has an approximate production capacity, which you can find from the source of purchase. The page yield of remanufactured ink cartridges of different brands will be different. Before purchasing a product, you must clear know the page yield of the OEM, to ensure that the remanufactured ink cartridges you buy are not lower than the original products.
Quality
The quality of the product determines the effect of the printout. You don't want the color on the document to look obscure or ink stained. Just like OEM ink products, the color should be prominent and the text should be clear.
Since quality is one of the main selling points of remanufactured ink cartridges, you can easily find this information from the comments of other buyers.
Certification
If the product you want to buy is certified, the chances of obtaining reliable products will be greatly increased. For example: most of v4ink remanufactured ink cartridge have ISO 9001/14001 certification, which ensure that their products are reliable and good quality.
Frequently asked questions about remanufactured ink cartridges:
1. Do remanufactured ink cartridges ruin my printer?
Remanufactured ink cartridge will not damage the print head of the machine, cause ink leakage or cause unqualified print quality. Most remanufactured ink cartridges meet or exceed OEM standards, which means that an independent third party has tested the print quality of the ink cartridge.
2. How to solve the problem when the printer does not recognize the new remanufactured ink cartridge?
First, make sure that the ink cartridge you buy matches your printer.
In addition, make sure that it is installed in the correct position.
If still unrecognized, remove the new cartridge from the printer and gently wipe the chip on the cartridge with a cloth or tissue. You can also clean copper parts and contact points with external alcohol.
Then, turn off the printer for 15 minutes
Turn on the printer and re-install the ink cartridge.
Reset the printer to the factory default configuration.
If your printer still can not read the cartridge, please re install the CD, printer software and driver to your computer.
3. What is the difference between compatible and remanufactured ink cartridges?
The compatible cartridge is made of 100% brand new material. They are made of all new materials (new cartridges, new components, new ink) and have undergone a thorough testing process to ensure that they meet the same standards as OEM cartridges.
The biggest difference between remanufactured ink cartridge and compatible ink cartridge is that remanufactured ink cartridge adopts the method of recycling empty ink cartridge, re-cleaning and re-filling new ink. Its shell is generally OEM original ink cartridge. In terms of product compatibility, it will be more friendly to the printer.
Conclusion:
Remanufactured ink cartridge has been used by more and more users because it is cheap and environmentally friendly. No matter what kind of ink cartridge your printer uses, when you print with v4ink products, you can get reliable cartridges!
Article Source: https://www.v4ink.com/Is-remanufactured-ink-cartridge-worth-buying