In our daily life, we often encounter this kind of situation. When you put a new compatible HP ink cartridge into your printer, the printer keeps telling you that you need to replace the ink cartridge or the ink level is still read empty. You must be very annoyed and think that there is something wrong on the new ink cartridge you bought, but it doesn't have to be so. In order to prevent third-party ink cartridges from being used in their printers, HP manufacturers have designed an ink cartridge protection device in their printers, so that compatible ink cartridges cannot be recognized by HP printers.
Which cartridges are affected by HP cartridge protection
The cartridge protection feature impacts the following HP cartridge series*: HP
60, 61, 62, 63, 64, 65, 301, 302, 303, 304, 902, 903, 906XL, 907XL, 934/935, 950/951, 952/956XL, 953/957XL, 954/958XL & 970/971.
How can HP printers recognize your compatible ink cartridge? You need to trick your HP printer, how to operate? Let's take a look at the v4ink guide: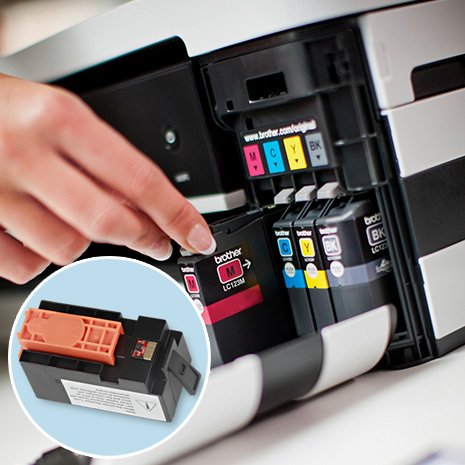 Step 1: Remove the new cartridge from the printer and reload the old ink cartridge back into the printer.
Step 2: Wait about 10 minutes before proceeding to the next step.
Step 3: Remove the old cartridge and then re-install the new cartridge.
Your HP printer should now recognize the new cartridge. If not, try the following alternative steps:
Step 1. Remove the new ink cartridge from the printer.
Step 2. Please shut down your printer and power it down for 10 minutes.
Step 3. Re connect the power cord, but do not turn on the power button for the time being.
Step 4. Replace the new ink cartridge with the printer.
In fact, the law forbids the manufacture like HP to prevent users from using compatible ink cartridges, however, HP cleverly evades the law by setting cartridge protection, making compatible ink cartridge useless.
Compared with the expensive original HP ink cartridge, the compatible HP ink cartridge has no different in use, but the price is often much cheaper. If you want to use the compatible ink cartridge, you can disable the cartridge protection(click Here for the method) or use the above methods to trick the HP ink cartridge.
Article Source: https://www.v4ink.com/How-to-trick-HP-printer-to-recognize-the-ink-cartridge