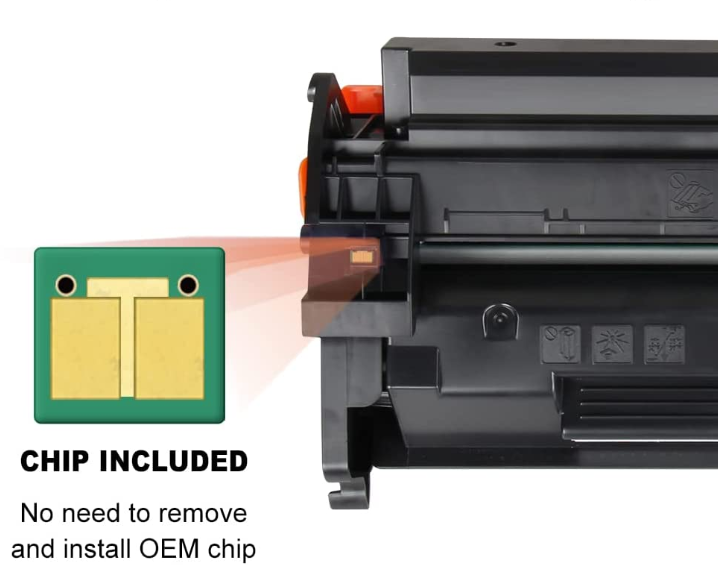 Hurray! We are happy to announce that v4ink CF258A with-chip toner and CF258X with-chip toner have been launched online. It's been a long ride from the day we realized that most of our customers craved for a hassle-free toner without any pre-arranged setup of an OEM chip. Now we come back to dazzle.
---
Regular installation steps
Contrary to the No-chip version, With-chip version is handy and ready-to-use. Prior to place an order, please confirm the chosen item is advertised "With chip" to prevent any installation error.
Tear off all the protective packing materials like seals, papers and cover as well.

Boot up the printer.
Place the toner into the cartridge compartment, and wait for 1-2 min for machine to recognize.
---
Clear warning messages
Error messages happen when the chip is unable to be read. No worry, it doesn't mean you got a lemon. Following the workaround below will get the connection problem mended:
Situation 1: Printer displays "The indicated cartridges are Non-HP cartridges" and the Signal Light is flashing.
Press "OK" then you can skip the interceptive information.

Situation 2: Printer display "Memory error on indicated cartridges, Event code: 10.00.00" and the Signal light is flashing.
Step 1: Open the front cover, and close it
Step 2: When you see the message "The indicated cartridges are Non-HP cartridges" and the Signal light is flashing, press "OK" directly.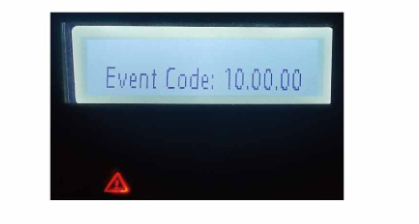 See, it's quite simple, right?
---
Stop firmware upgrade
Why should I have to disable this function? Is this method detrimental to printer?
Based on the factory default setting of the printer, "automatic update" and "cartridge policy" ought to be in an "off" status. Shutting down these two functions is to guarantee the intended use of any third-party compatible CF258A toner or CF258X toner cartridge, which won't be rejected by the HP printers. For sure, users can be at ease to print once the following recommended setup is accomplished.
Try it out!
Step 1: Turn off "Cartridge Policy"
Click "setup"-> "system setup"-> "supply settings"-> "Cartridge policy"- choose "off"-reboot the printer.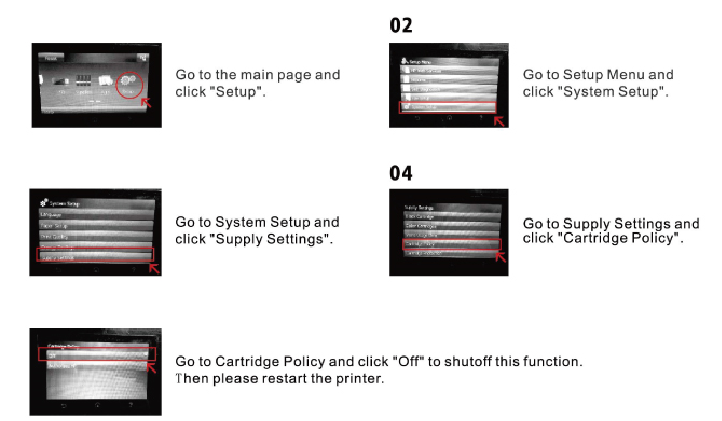 Step 2: Turn off the "Update Option"
Click "setup"-> "service"-> "Laserjet update"-> "mange updates"- "check automatically"-chose "off" –back to "mange updates" page-click "allow updates"-click "No"- back to home page by pressing "Home"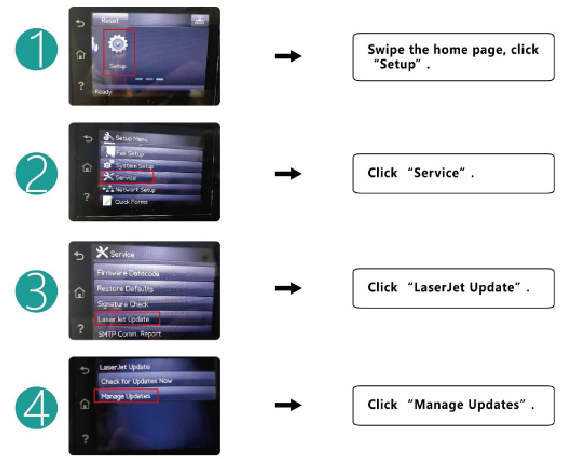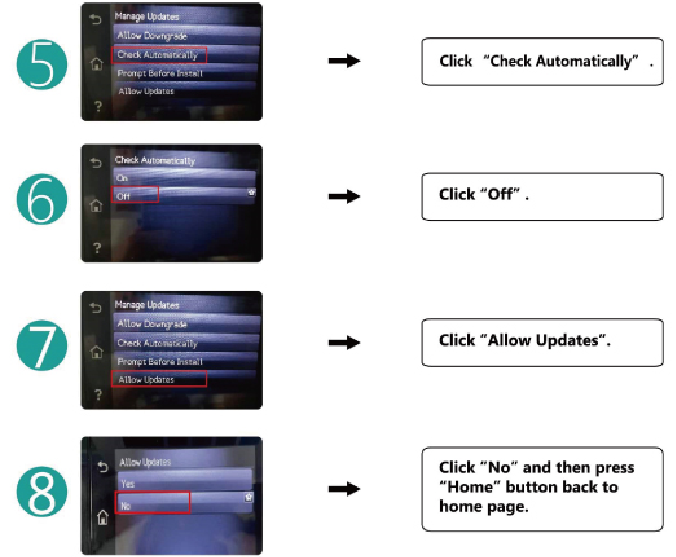 A jolly carefree printing journey with our v4ink can start off right now!
Article source: https://www.v4ink.com/How-to-clear-Non-HP-cartridges-error-when-using-CF258A-CF258X